PROJEKT: 'REVITALIZACIJA OBRAMBENIH UTVRDA GRADA KORČULE'
Europska unija – Zajedno do EU fondova
Projekt je sufinancirala Europska unija iz Europskog fonda za regionalni razvoj - OP Konkurentnost i kohezija
---


Korčula est une ville historique fortifiée sur la côte est de l'île de Korčula. La vieille ville est entourée par des murs et les rues sont disposées en arête de poisson, ce qui permet la libre circulation de l'air, mais aussi protège des vents forts.
---
ŽRNOVSKA BANJA AND MEDVINJAK À Žrnovska Banja, de nombreuses tavernes proposent des plats traditionnels avec du poisson ou de la viande.
KNEŽE - Le plus attratif, pour les visiteurs, sont les petites plages en gravier et les tavernes au bord de mer.
RAČIŠĆE - Les habitants entrepreneurs de Račišće ont rapidement adopté la culture maritime.
Pas loin de Čara, ZAVALATICA a évolué d'un port d'exportation de vins en destinations proposant un grand nombre de logements privés. Les petites criques avec des plages en gravier, comme Žitna et Čavića Luka, sont adaptées au tourisme familial.
---

ŽRNOVO, Žrnovo, village pittoresque, est répandu sur quatre petites localités: Brdo, Prvo Selo, Kampuš et Postrana.
PUPNAT - Beaucoup de petites maisons à un étage recouvertes de dalles de pierre sont conservées, surtout l'ensemble des granges au sud-est du village.
ČARA - Les caves à vin et la presse se trouve sur le côté du champ, et quelques caves familiales proposent une expérience unique de dégustation de vins de haute qualité dans un cadre agréable..
---
Korčula enchante par sa beauté intemporelle, le passé a laissé ses traces dans la pierre qui nous conte son histoire. Korčula célèbre et prend soin de ses traditions vivantes. Les habitants de la ville de Korčula jouent avec fierté la moreška, la danse chevaleresque aux épées, tandis que les villages de Čara, Pupnat et Žrnovo favorisent la kumpanija et la moštra, qui passent de génération en génération depuis des centaines d'années. Les confréries dans la ville et sur l'île de Korčula confirment la tradition religieuse vivante, continuant ainsi sur les traces de leurs ancêtres. Le village de Račišće a préservé une coutume lors des mariages, la danse nommée "tanac". Découvrer cette ville en pierre, démasquer ses "kale" (ruelles) cachées en passant devant les façades colorées des palais élégants, en marchant sur les pavés pendant que le soleil fond dans la mer au crépuscule.
SUR LA POSSIBILITÉ DE VENIR
EN CROATIE
ET SUR L'ÎLE DE KORCULA
European Commission today is launching a platform Re-open EU which offers numerous useful information on borders, transport, travel, restrictions and security measures in the EU member states: reopen.europa.eu
---
European Commission has issued following recommendations:
🔹 15 June → as from today, the EC recommend to Schengen Member States and Schengen Associated States to lift internal border controls;
🔹 30 June → EC suggests to prolong the temporary restriction on non-essential travel into the EU until the end of the month;
🔹 1 July → EC proposes clear and flexible removing restrictions on travel to the EU starting next month.
Commission recommends gradual lifting of travel restrictions
---
In co-ordination with the Town of Korčula civil protection centre and representatives of Health Centre Korčula we are sending Recommendations in case of a suspected illness of a guest in tourist accommodation during COVID-19 pandemic.
As well attached please find an informative leaflet for the guests addressing procedures in case of suspected COVID-19. Both leaflets are in Croatian and English languages.
Please make both leaflets available for your guests. If you do not have means to print the leaflets, they will be available at the Korčula Tourist Board office. The new address is Trg 19. Travnja 1921. br.40 (Plokata former OTP bank)
Leaflet
Leaflet in english
Leaflet in croatian
---
Travelling to Island Korčula is now possible:
Ferry and catamaran lines: Arrivée par bateau
Recommendation for work / stay on yachts, boats and other vessels during the COVID-19 epidemic
---
More information on flights to Croatia:
Croatia Airlines has announced that they will begin service from Amsterdam effective May 25th and will also increase the daily flights from Frankfurt. Croatia Airlines continues discussions about reinstating other flights, such as Brussels and London, but all are pending further approval. For more information on Croatia Airlines flights, please check their
website
, or the websites of companies with which you plan to travel.
Arrivée par avion
---
Bus from Dubrovnik and Zagreb:
Arrivée en bus
---
We are forwarding an example of the confirmation of accommodation booking / charter services / etc. as a proof of accommodation booking in an accommodation establishment needed enter the Republic of Croatia, as a tourist.
Note: The Confirmation can be printed in a form of a document or as an e-mail. The persons traveling must present it when entering Republic of Croatia.
* The timetables and start of service is dependent upon the individual company. Please check directly with the service provider in order to ensure accuracy, as timetables and service may change at any time.
AMUSEZ-VOUS ET PROFITEZ DES ÉVÉNEMENTS
PRÉPARÉS JUSTE POUR VOUS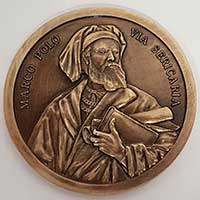 With an aim to promote and support initiatives for design and production of local souvenirs and products, Town of Korčula Tourist Board had published a Public call for application of products to become Town of Korčula souvenirs in the year 2020. This public call was opened for all the producers registered or with registration at the territory of Republic of Croatia.
The project aim was to certify the souvenirs that meet the set criteria.
The souvenirs had to present the continuity of artistic, cultural, historical and traditional heritage of Town and island of Korčula. The souvenirs had to present Korčula material, intangible and natural heritage.
The selected souvenirs cover 5 categories and will be promoted by Korcula Tourist Board web site and other online channels. The intention is to continue with public calls in coming years, thus continue to encourage production of souvenirs on the island of Korčula.
Therefore, we call all the souvenir shops in Town Korčula to express interest in including certified Korcula souvenirs in their assortment. The souvenir shops that offer the certified Korčula souvenirs will also be promoted through Tourist Board online channels.
If you are interested in such a co-operation, please contact Korčula Tourist Board where you will also be able to see the selected souvenirs.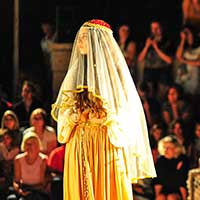 Moreška sword dance
June & September: Thursdays at 9.00 pm
July & August: Mondays & Thursdays at 9.00 pm
summer cinema, Korčula
'The folkloric battle is part of Korčula's identity and a symbol of Korčula struggle for freedom through the centuries.'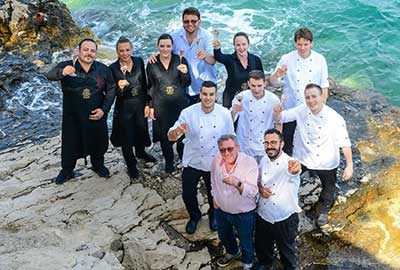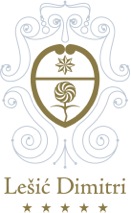 LESIC DIMITRI PALACE RESTAURANT
'LD TERRACE'
LED BY THE CHEF MARKO GAJSKI
HAS BEEN AWARDED
ONE MICHELIN GUIDE STAR

Konoba Mate and Filippi Restaurant this year continue to be on the list of recommended restaurants.
'MARCO POLO CHALLENGE'
All the information on the coming activities will be available on http://marcopolochallenge.com/, FB profile and by e-mails as well as on visitkorcula.eu
Due to the present situation with regards to COVID 19 (Coronavirus) and following extensive consultations with the partners and with the Croatian Triathlon Association it was decided that the Marco Polo Challenge triathlon event will be postponed. The Marco Polo Challenge – Korčula triathlon was planned to be organised 24.-26. April on the island of Korčula, Croatia, as we have informed you a few months ago. As of today (19. March 2020) the Croatian National Headquarters of the Civil Protection issued restrictions with regards to temporary ban of border crossing as well as with regards to work of public places, cultural events and sport events, just to name a few. The ban is planned to last for 30 days. Therefore, following communication with the Croatian Triathlon Association it has been decided that the Marco Polo Challenge – Korčula Triathlon will be postponed for October 2020.
JAVNI POZIV
za prijavu rješenja suvenira Grada Korčule u 2020. godini
Certificirani korčulanski suvenir
Na XV. sjednici Turističkog vijeća Turističke zajednice Grada Korčule održanoj 14.11.2019. godine, donesena je odluku o objavi Javnog poziva za prijavu rješenja suvenira Grada Korčule u 2020. godini - Certificirani korčulanski suvenir.
Ciljevi ovog projekta su promocija Grada i otoka Korčule, poticanje razvoja novih proizvoda i ideja temeljenih na tradiciji Grada i otoka te lokalne proizvodnje. Nadalje, poticanje stvaranja zajedničkog identiteta kroz razvoj novih suvenira otoka Korčule te povećanje vidljivosti Grada i otoka kroz pozitivne aktivnosti.
Projekt se provodi u skladu sa Strategijom razvoja turizma Grada Korčule (2017.-2022.) te u skladu s Planom upravljanja starom gradskom jezgrom.
ROK ZA DOSTAVU JE PRODULJEN
DO 17. veljače 2020.g.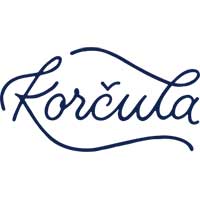 Zvonko Letica
PRVO STOLJEĆE I PO
KORČULANSKOG TURIZMA
Knjigu predstavlja Aljoša Milat
September 27, Centar za kuturu 19:00, Korčula
événements impressionnants
TU DEVRAIS VOIR ÇA
Marco Polo Challenge will include the entire island of Korčula.
MARCO POLO CHALLENGE
IN KORČULA
24 to 26 April 2020
Korčula Island, Croatia
Marco Polo Challenge is jointly organized by Triathlon club Split, Korčula Tourist Board and Town of Korčula in co-operation with Vela Luka and Smokvica municipalities and their tourist boards. Marco Polo Challenge will include the entire island of Korčula. Korčula has ideal conditions for all types of active tourism and outdoor sports. The Island of Korčula with numerous cycling and walking routes and ideal conditions for all the water sports is an ideal destination for all lovers of active tourism and outdoor sports.
Therefore, start your triathlon season on the most beautiful island on the Adriatic.
web site
Il y a vingt et duex ans (en 1997), ce festival a été initié pour réunir pour la première fois tous les groupes de danse à l'épée de l'île.
SWORD DANCE FESTIVAL
IN KORČULA
prochain festival le
12 Juine 2020
L'objectif principal était de préserver le patrimoine traditionnel et historique unique de la danse à l'épée. Sous la direction de Mihajlo Grgić, président de l'Office du tourisme de Korčula, avec Stanka Kraljević, directrice de l'Office du tourisme, le grand festival de l'île a été établi avec la direction artistique de Dr Goran Oreb.
Ses expériences précédentes de danse sur l'île, y compris ses connaissances théâtrales chorégraphiques ont créé le premier scénario spectaculaire avec les groupes de danse de sabre de village entrant dans la ville en compagnie de leurs joueurs de cornemuse et de tambour.
programme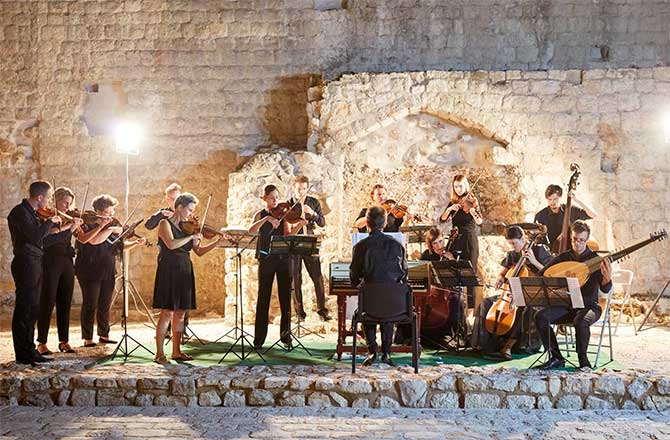 The Korkyra Baroque Festival was established in 2012 in order to promote local and international music and cultural heritage.
KORKYRA BAROQUE FESTIVAL
IN KORČULA
The unquestionable cultural and touristic success of the Korkyra Baroque Festival is founded on a superior artistic musical offer, which has been drawing tourists from around the world for several years now and has enriched the tourist cultural offer of the island of Korčula, the peninsula of Pelješac and Dubrovnik.
Concerts promote the churches of Korčula as cultural monuments, but also the unique cultural history of the entire County of Dubrovnik-Neretva.
programme
c'est une île extraordinaire là-bas
explorer
Découvrer cette ville en pierre, démasquer ses "kale" (ruelles) cachées en passant devant les façades colorées des palais élégants, en marchant sur les pavés pendant que le soleil fond dans la mer au crépuscule.
explorer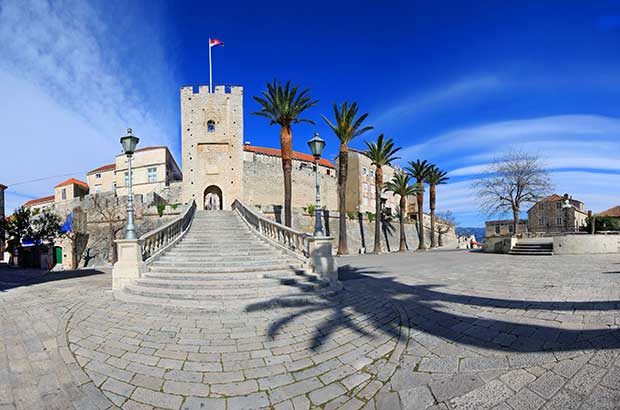 dans les hôtels de Korcula