PROJEKT: 'REVITALIZACIJA OBRAMBENIH UTVRDA GRADA KORČULE'
Europska unija – Zajedno do EU fondova
Projekt je sufinancirala Europska unija iz Europskog fonda za regionalni razvoj - OP Konkurentnost i kohezija
---


Korčula ist eine historische Stadt auf der Ostküste der Insel. Die Altstadt ist von Mauern umringt und die Straßen sind in Fischgrätenmuster angelegt, wodurch eine ungehinderte Luftzirkulation aber auch Schutz vor starkem Wind ermöglicht wird.
---
ŽRNOVSKA BANJA AND MEDVINJAK Medvinjak und Žrnovska Banja sind Ortschaften, die zu Žrnovo gehören.
KNEŽE - Besonders anziehend für Besucher sind die einladenden kleineren Kieselstrände und Tavernen, direkt am Meer gelegen.
RAČIŠĆE - Die geschäftstüchtigen Bewohner von Račišće haben sich die "maritime" Kultur sehr schnell zu Eigen gemach.
Unweit von Čara hat sich in der Vergangenheit der Weinexporthafen ZAVALATICA entwickelt, und heute ist es ein touristischer Ort mit einem großen Privatunterkunft Angebot. Die nahegelegenen Buchten mit kleineren Kieselstränden, wie z.B. Žitna und Čavića Hafen sind für den Familientourismus geeignet.
---

ŽRNOVO Die malerische Ortschaft Žrnovo besteht aus vier Weilern - Brdo, Prvo selo, Kampuš und Postrana.
PUPNAT - Ebenfalls erhalten wurden altertümliche Behausungen, abgedeckt mit Steinplatten, und insbesondere die Stallanlagen südöstlich vom Dorf.
ČARA - Das berühmteste Produkt aus Čara, neben dem ausgezeichneten Olivenöl, ist der berühmte trockene Weißwein hergestellt aus der autochthonen Rebsorte Pošip.
---
Korčula verzaubert durch ihre zeitlose Schönheit. Die vergangenen Zeiten haben ihre Spuren im Stein hinterlassen, der die Geschichte weitererzählt. Korčula rühmt sich seiner Traditionen, die die Stadt pflegt. Moreška, der Schwerttanz, wird von den Bewohner von Korčula schon jahrhundertelang mit Stolz getanzt, und Čara, Pupnat und Žrnovo pflegen ebenfalls ihre Schwerttänze Kumpanija und Moštra, indem sie diese seit vielen Jahrhunderten von Generation zu Generation weitergeben. Bruderschaften in der Stadt Korčula und auf der gesamten Insel bestätigen die lebendige religiöse Tradition und führen das Werk ihrer Vorfahren weiter.

HABEN SIE EINEN SPASS UND GENIESSEN SIE
EREIGNISSE VORBEREITET NUR FÜR SIE
CLOSING
our Tourist office

Due to the formal decision of the Civil Protection of the Republic of Croatia we are CLOSING our Tourist office. For all information you can contact us by:
📧 info@visitkorcula.eu
☎️ +385(0) 20 715 701.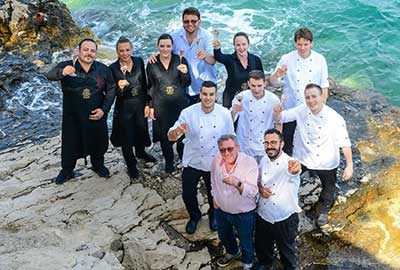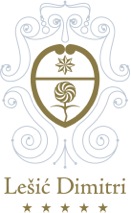 LESIC DIMITRI PALACE RESTAURANT
'LD TERRACE'
LED BY THE CHEF MARKO GAJSKI
HAS BEEN AWARDED
ONE MICHELIN GUIDE STAR

Konoba Mate and Filippi Restaurant this year continue to be on the list of recommended restaurants.
'MARCO POLO CHALLENGE'
Due to the present situation with regards to COVID 19 (Coronavirus) and following extensive consultations with the partners and with the Croatian Triathlon Association it was decided that the Marco Polo Challenge triathlon event will be postponed. The Marco Polo Challenge – Korčula triathlon was planned to be organised 24.-26. April on the island of Korčula, Croatia, as we have informed you a few months ago. As of today (19. March 2020) the Croatian National Headquarters of the Civil Protection issued restrictions with regards to temporary ban of border crossing as well as with regards to work of public places, cultural events and sport events, just to name a few. The ban is planned to last for 30 days. Therefore, following communication with the Croatian Triathlon Association it has been decided that the Marco Polo Challenge – Korčula Triathlon will be postponed October 2020. All the information on the coming activities will be available on http://marcopolochallenge.com/, FB profile and by e-mails as well as on visitkorcula.eu.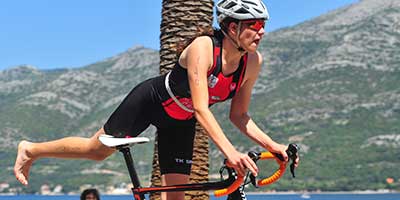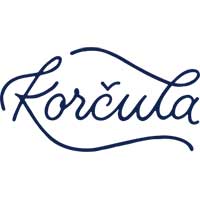 'IZAZOV MARKA POLA'
POZIV VOLONTERIMA
Turistička zajednica Grada Korčule, Grad Korčula i Triatlon klub Split pozivaju volontere koji će pomoći pri pripremi i provedbi natjecanja 'Izazov Marka Pola', koji se održava na otoku Korčuli 24.-26. travnja 2020. Ukoliko si ljubitelj sportskih događanja, a imaš nekoliko sati slobodnog vremena ovo je prava prilika da volontiraš i upoznaš nove ljude. Rok za prijavu je 20. travnja 2019.
Volonterima će biti osigurane majice i torbe natjecanja te osvježenje.
Za sve informacije možete kontaktirati info@visitkorcula.eu i/ili tajnik@tksplit.hr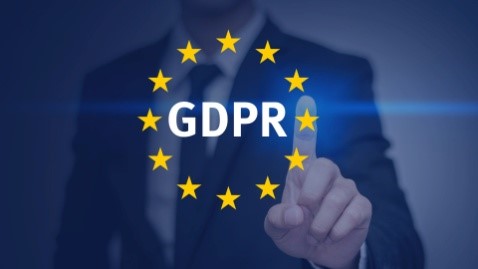 SEMINAR - GDPR
AKTUALNOSTI ZAŠTITE OSOBNIH PODATAKA
Cilj prvog dijela seminara je opći prikaz GDPR-a, zahtjevi GDPR-a, objasniti potrebne radnje usklađenja s GDPR-om u općem dijelu poslovanja što uključuje i izradu dokumentacije GDPR.
U drugom djelu seminara ostvarenu praksu GDPR-a u turizmu i drugim povezanim djelatnostima te otvorena pitanja koja se javljaju godinu dana nakon stupanja na snagu GDPR-a i Zakona o provedbi GDPR-u.
JAVNI POZIV
za prijavu rješenja suvenira Grada Korčule u 2020. godini
Certificirani korčulanski suvenir
Na XV. sjednici Turističkog vijeća Turističke zajednice Grada Korčule održanoj 14.11.2019. godine, donesena je odluku o objavi Javnog poziva za prijavu rješenja suvenira Grada Korčule u 2020. godini - Certificirani korčulanski suvenir.
Ciljevi ovog projekta su promocija Grada i otoka Korčule, poticanje razvoja novih proizvoda i ideja temeljenih na tradiciji Grada i otoka te lokalne proizvodnje. Nadalje, poticanje stvaranja zajedničkog identiteta kroz razvoj novih suvenira otoka Korčule te povećanje vidljivosti Grada i otoka kroz pozitivne aktivnosti.
Projekt se provodi u skladu sa Strategijom razvoja turizma Grada Korčule (2017.-2022.) te u skladu s Planom upravljanja starom gradskom jezgrom.
ROK ZA DOSTAVU JE PRODULJEN
DO 17. veljače 2020.g.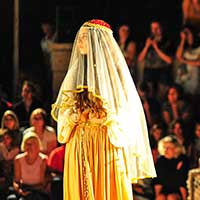 Moreška sword dance
June & September: Thursdays at 9.00 pm
July & August: Mondays & Thursdays at 9.00 pm
summer cinema, Korčula
'The folkloric battle is part of Korčula's identity and a symbol of Korčula struggle for freedom through the centuries.'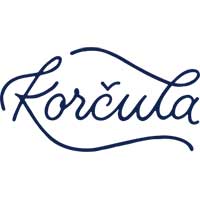 Zvonko Letica
PRVO STOLJEĆE I PO
KORČULANSKOG TURIZMA
Knjigu predstavlja Aljoša Milat
September 27, Centar za kuturu 19:00, Korčula
Marco Polo Challenge will include the entire island of Korčula.
MARCO POLO CHALLENGE
IN KORČULA
24 to 26 April 2020
Korčula Island, Croatia
Marco Polo Challenge is jointly organized by Triathlon club Split, Korčula Tourist Board and Town of Korčula in co-operation with Vela Luka and Smokvica municipalities and their tourist boards. Marco Polo Challenge will include the entire island of Korčula. Korčula has ideal conditions for all types of active tourism and outdoor sports. The Island of Korčula with numerous cycling and walking routes and ideal conditions for all the water sports is an ideal destination for all lovers of active tourism and outdoor sports.
Therefore, start your triathlon season on the most beautiful island on the Adriatic.
web site
Twenty-two years ago (1997) this festival was initiated to include for the first time, all sword dance groups of the island.
SWORD DANCE FESTIVAL
IN KORČULA
nächstes Festival
12. Juni 2020
A primary goal was to preserve the island's unique traditional and historical heritage of sword dancing. Under the leadership of Mihajlo Grgić, President of the Tourist Board of Korčula, with Stanka Kraljević, Director of the tourist office, the island-wide festival was established along with the artistic management by Dr. Goran Oreb.
His prior island dance experiences along with his theatrical choreographic knowledge created the first spectacular scenario with village sword dance groups entering the city accompanied by their bagpipers and drummers.
programme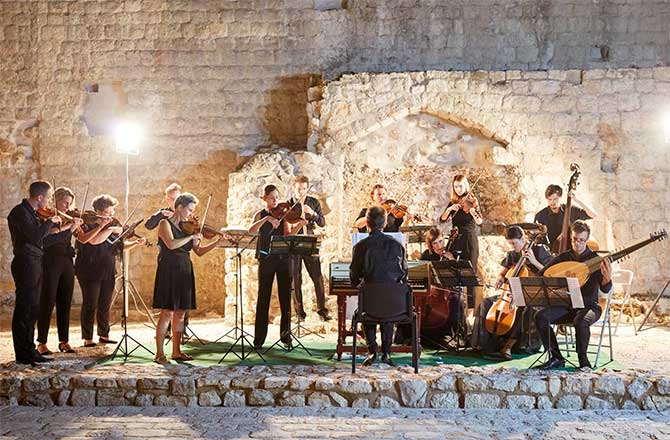 The Korkyra Baroque Festival was established in 2012 in order to promote local and international music and cultural heritage.
KORKYRA BAROQUE FESTIVAL
IN KORČULA
The unquestionable cultural and touristic success of the Korkyra Baroque Festival is founded on a superior artistic musical offer, which has been drawing tourists from around the world for several years now and has enriched the tourist cultural offer of the island of Korčula, the peninsula of Pelješac and Dubrovnik.
Concerts promote the churches of Korčula as cultural monuments, but also the unique cultural history of the entire County of Dubrovnik-Neretva.
Programm
Es ist eine erstaunliche Insel da draußen
erkunden gehen
Lernen Sie die steinerne Stadt kennen, entdecken Sie die verborgenen engen Gassen ("kale") während Sie entlang der verzierten Fassaden der eleganten Palais schlendern und beobachten, wie die Sonne sich in der Dämmerung mit dem Meer vereint.
erkunden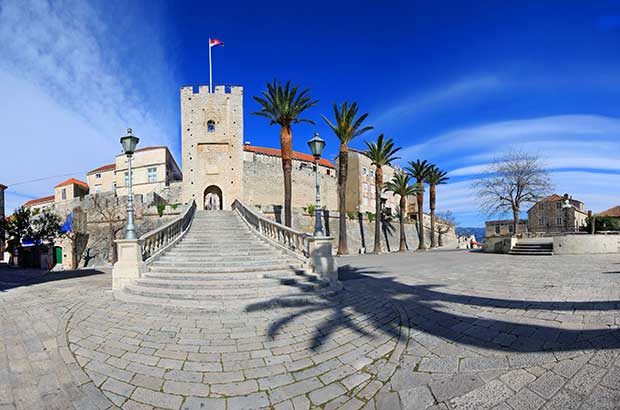 Gönnen Sie sich einen angenehmen Aufenthalt
In Korčula hotels