PROJEKT: 'REVITALIZACIJA OBRAMBENIH UTVRDA GRADA KORČULE'
Europska unija – Zajedno do EU fondova
Projekt je sufinancirala Europska unija iz Europskog fonda za regionalni razvoj - OP Konkurentnost i kohezija
---


Korčula è la storica città fortificata, situata sulla costa orientale dell'isola omonima. L'antica città è circondata dalle mura e le sue vie sono costruite in forma della lisca di pesce che consente il libero flusso d'aria ed allo stesso tempo protegge da venti forti.
---
Medvinjak e Žrnovska Banja sono le province di Žrnovo, ed offrono la sistemazione nei numerosi appartamenti e case per le vacanze.
KNEŽE - Proseguendo verso Račišće si passa per la baia di Kneža con le sue numerose case per vacanza, appartamenti e camere in affitto.
RAČIŠĆE - Gli intraprendenti abitanti di Račišće hanno subito accettato la cultura marittima.
Vicino al villaggio di Čara, è sistemato il porto di ZAVALATICA che si è sviluppato nel passato per l'esportazione di vino, ed oggi offre una vasta gamma di alloggi privati. Le spiagge adiacenti con le più piccole spiagge di ghiaia come Žitna e Čavića Luka, sono adatte per famiglie in vacanza.
---

Il villaggio pittoresco di Žrnovo si trova vicino ai borghi di Brdo, Prvo selo, Kampuš e Postrana.
PUPNAT - Sono conservati i numerosi bungalow dell'epoca coperti di mattoni di pietra, specialmente il complesso di stalle a sud-ovest del villaggio.
ČARA - Il prodotto più famoso di Čara, oltre ad un buon olio di oliva, è il ben noto vino bianco secco derivato dall'autoctona varietà di Pošip.
---
BENVENUTI SUL SITO UFFICIALE DELL'ENTE TURISTICO
DELLA CITTÀ DI KORČULA
L'isola di Korčula incanta con la sua bellezza senza tempo, ed i tempi passati hanno lasciato tracce nella pietra che racconta la storia. Korčula vanta delle tradizioni vive che coltiva. Moreška, la danza con le spade, svolgono - "bate" ormai da secoli i suoi abitanti che ne sono orgogliosi - a Čara, Pupnat e Žrnovo assieme alla danza di Kumpanija e Moštra, trasmettendola di generazione in generazione per secoli. Le confraternità nella Città di Korčula e per tutta l'isola confermano la viva tradizione religiosa, percorrendo le vie dei loro antenati. A Račišće si è mantenuta la tradizione di ballare il "tanac" alle nozze. Conoscete la città di pietra, scoprite le viuzze ("kale") nascoste passando vicino alle decorate facciate dei palazzi eleganti, camminando sulle strade acciottolate, mentre il sole bacia il mare al tramonto.

EXPLORE CROATIA MOBILE APP
VISION ONE KORČULA MOBILE APP
divertiti e goditi gli eventi
preparati per te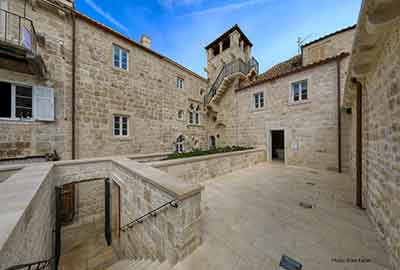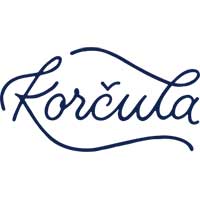 Grand Opening
Marco Polo Interpretation Center
Korčula
28.07.2023. at 10 AM
Free entrance on July 28th from 9 AM to 9 PM

Price list
Leaflet


THE FLAVOURS OF KORČULA
4.10.2023, Korčula
Free Walking & Tasting Tour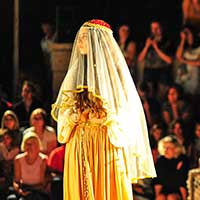 Moreška sword dance
June & September: Thursdays at 9.00 pm
July & August: Mondays & Thursdays at 9.00 pm
summer cinema, Korčula
'The folkloric battle is part of Korčula's identity and a symbol of Korčula struggle for freedom through the centuries.'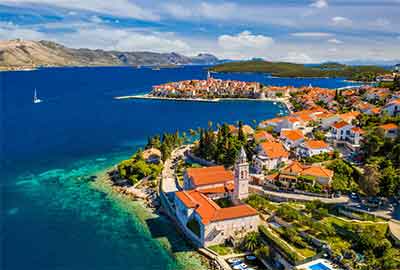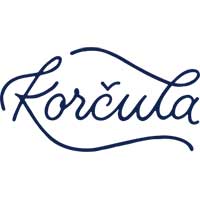 Croatia's most beautiful seaside destinations to visit this summer

Article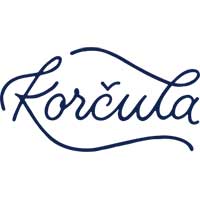 WHERE TO GO IN CROATIA
11 secret spots the locals love
Secret spots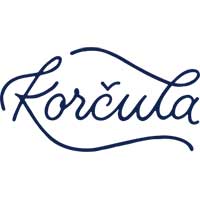 DALMATIA NAMED ONE OF THE WORLD'S 15 BEST HONEYMOON DESTINATIONS IN 2022
Croatia is a honeymooner's dream destination. There are beautiful sights to see, amazing panoramic views, lots of great food, and it's basically just a relaxing place to visit. Spend a few days in different cities along the coast, such as Hvar, Dubrovnik and the islands of Vis and Korcula – Big 7 Travel wrote.
Croatia is a honeymooner's dream destination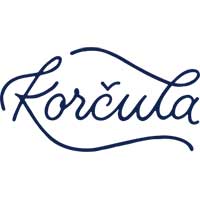 ARCHITECTURAL WORKSHOP CENTER D.O.O.
awarded the BigSEE award for the interior design project of the City Museum of Korcula
More


CNN TRAVEL
Europe's most beautiful towns
CNN Travel lists Korčula as one of the most beautiful small towns in Europe
READ ARTICLE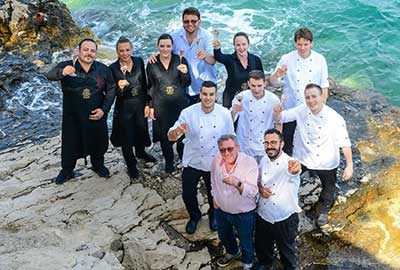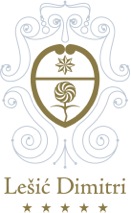 LESIC DIMITRI PALACE RESTAURANT
'LD TERRACE'
LED BY THE CHEF MARKO GAJSKI
HAS BEEN AWARDED
ONE MICHELIN GUIDE STAR

Konoba Mate and Filippi Restaurant this year continue to be on the list of recommended restaurants.
KORČULA SWORD DANCE FESTIVAL
September
Trg pomirenja square, Kumpanija, Moštra and Moreška performance
Korčula Sword Dance Festival is an unique event in which eight island sword dance groups perform across the island, during the summer. Sword dance Kumpanjija is performed in villages of Čara, Pupnat, Smokvica, Blato and Vela Luka while Moštra is performed in Žrnovo. Moreška is performed only in Korčula town.
Moreška and Kumpanije, from Korčula island, are protected as intangible heritage of Republic of Croatia.
programme
Marco Polo Challenge will include the entire island of Korčula.
KORCULA TRIATHLON
MARCO POLO CHALLENGE
21 to 23 April 2023
Korčula Island, Croatia
Korčula triathlon – Marco Polo Challenge, an international triathlon competition that includes middle distance triathlon and spring triathlon. The attractive middle distance triathlon route includes: 1,9 km of swim in the Korčula town centre, 90 km of bike covering the entire island: Korčula – Vela Luka – Smokvica – Korčula, 21 km run, Korčula – Račišće – Korčula.
This year, for the first time, the event will include a race through the streets of the old town Korčula.
web site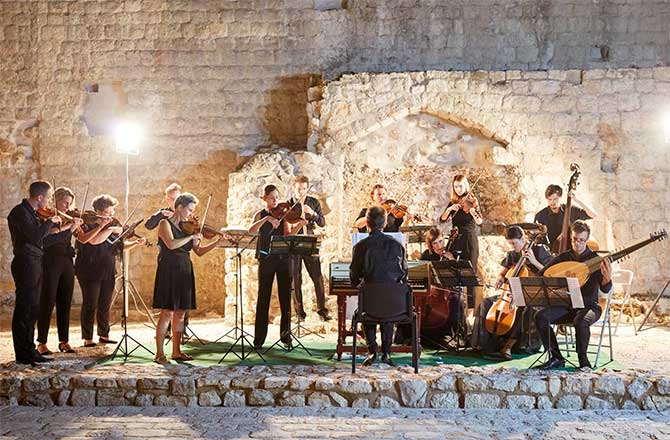 The Korkyra Baroque Festival was established in 2012.
KORKYRA BAROQUE FESTIVAL
IN KORČULA
01.-17. September
Korčula
The Korkyra Baroque Festival was established in 2012. in order to promote local and international music and cultural heritage.
Magical concert evenings and Korčula's impressive culture monuments create a unique synergy and the Korkyra Baroque Festival has gained the reputation of a must-attend event on the global music scene.
Di più
programme
è un'isola meravigliosa là fuori
esplorare
Conoscete la città di pietra, scoprite le viuzze ("kale") nascoste passando vicino alle decorate facciate dei palazzi eleganti, camminando sulle strade acciottolate, mentre il sole bacia il mare al tramonto.
esplorare