PROJEKT: 'REVITALIZACIJA OBRAMBENIH UTVRDA GRADA KORČULE'
Europska unija – Zajedno do EU fondova
Projekt je sufinancirala Europska unija iz Europskog fonda za regionalni razvoj - OP Konkurentnost i kohezija
---


Korčula is a historic fortified town on the protected east coast of the island of Korčula. The old city is surrounded by walls, and the streets are arranged in a herringbone pattern allowing free circulation of air but protecting against strong winds.
---
ŽRNOVSKA BANJA AND MEDVINJAK are places situated on a steep slopes overlooking the sea and are part of Žrnovo.
KNEŽE - In the attractive bay with several smaller pebble beaches and a few taverns there are many apartments, rooms and houses for renting.
RAČIŠĆE - Enterprising men and women from Račišće quickly accepted the 'maritime' way of life.
Not far from Čara, a bay of ZAVALATICA was developed to export the products in earlier times and today offers quality private accommodation. Nearby Žitna and Čavića luka pebble beaches are an excellent choice for families.
---

ŽRNOVO is remarquably picturesque with its four hamlets Brdo, Prvo selo, Kampuš, Postrana.
PUPNAT - Numerous ancient single-story houses covered by stone slabs are preserved, especially sheep and goat houses southwest of the village.
ČARA - The best known product of Čara, besides extra quality olive oil, is the famous white wine Pošip.
---
welcome to the officail website of
korčula tourist board
Korčula enchants the senses with its timeless beauty and casts an everlasting spell of wonder on those who tread upon its ancient stone.
The Moreška sword dance in Korčula town, as well as the sword dances of Kumpanija and Moštra in Čara, Pupnat and Žrnovo are as much rooted in the history and soul of the island, as are the brotherhoods with bind the community.
Immerse yourself in Korčula's narrow walkways and discover adorned palaces and elegant houses; while in the evening, follow the fading light to reveal a glorious Adriatic sunset.

INFORMATION ON TRAVEL
TO CROATIA
AND ISLAND KORČULA
EU citizens, as well as non-EU citizens, who have either recovered or been vaccinated or have a negative PCR or EU-approved antigen test, will be able to enter Croatia for tourist reasons. Detailed information on: Details
---
Platform Re-open EU offers numerous useful information on borders, transport, travel, restrictions and security measures in the EU member states: reopen.europa.eu
---
Please find an informative leaflet for the guests addressing procedures in case of suspected COVID-19. Both leaflets are in Croatian and English languages.
Leaflet
Leaflet in english :: Leaflet in croatian
---
COVID-19 PCR testing with PCR and rapid antigen
Leaflet

---
EVENTS PREPARED JUST FOR YOU

THE EXHIBITION
"MOREŠKA AND KUMPANIJA
DANCES WITH SWORDS ON THE ISLAND OF KORČULA"

The exhibition
25.9.-15.10.2021.
Trg pomirenja in Korčula Town,
Moreška and Kumpanije are entered in the Register of Protected Cultural Property of the Republic of Croatia.

KORČULANSKI BAROKNI FESTIVAL
KORKYRA BAROQUE FESTIVAL
3. 9. – 14. 9. 2021.

KORČULA,PELJEŠAC
HRVATSKA / CROATIA
GRAD KORČULA, OTOK VRNIK
CITY OF KORČULA, ISLAND OF VRNIK

Join us for the 10th edition of the Korkya Baroque Festival with lots of spectacular concerts, famous performers, and great baroque music. The 10th Korkyra Baroque Festival will take place from 3rd to 14th of September 2021.

Premiere
of Dr. Samuel Arnold opera
"The Siege of Curzola"
14. August 2021 and on Monday, 16 August
Trg sv. Justine at 21:00, Korčula

The Opera is organised by the Town of Korčula on the occasion of 450 years from the sieged of Korčula (1571.-2021.)
Directed by: Branka Cvitković
Conductor: Josip Degl' Ivellio
Opera b.b. - Orkestar mladih glazbenika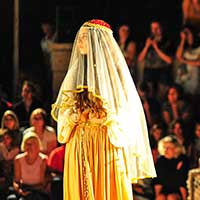 Moreška sword dance
June & September: Thursdays at 9.00 pm
July & August: Mondays & Thursdays at 9.00 pm
summer cinema, Korčula
'The folkloric battle is part of Korčula's identity and a symbol of Korčula struggle for freedom through the centuries.'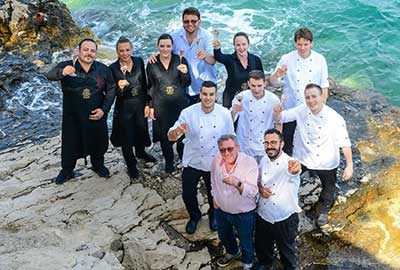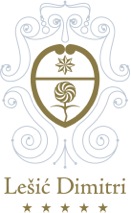 LESIC DIMITRI PALACE RESTAURANT
'LD TERRACE'
LED BY THE CHEF MARKO GAJSKI
HAS BEEN AWARDED
ONE MICHELIN GUIDE STAR

Konoba Mate and Filippi Restaurant this year continue to be on the list of recommended restaurants.
SWORD DANCE FESTIVAL
IN KORČULA
next festival
June 12th 2020
A primary goal was to preserve the island's unique traditional and historical heritage of sword dancing. Under the leadership of Mihajlo Grgić, President of the Tourist Board of Korčula, with Stanka Kraljević, Director of the tourist office, the island-wide festival was established along with the artistic management by Dr. Goran Oreb.
His prior island dance experiences along with his theatrical choreographic knowledge created the first spectacular scenario with village sword dance groups entering the city accompanied by their bagpipers and drummers.
programme
Marco Polo Challenge will include the entire island of Korčula.
MARCO POLO CHALLENGE
IN KORČULA
17 to 19 September 2021
Korčula Island, Croatia
Marco Polo Challenge is jointly organized by Triathlon club Split, Korčula Tourist Board and Town of Korčula in co-operation with Vela Luka and Smokvica municipalities and their tourist boards. Marco Polo Challenge will include the entire island of Korčula. Korčula has ideal conditions for all types of active tourism and outdoor sports. The Island of Korčula with numerous cycling and walking routes and ideal conditions for all the water sports is an ideal destination for all lovers of active tourism and outdoor sports.
Therefore, start your triathlon season on the most beautiful island on the Adriatic.
web site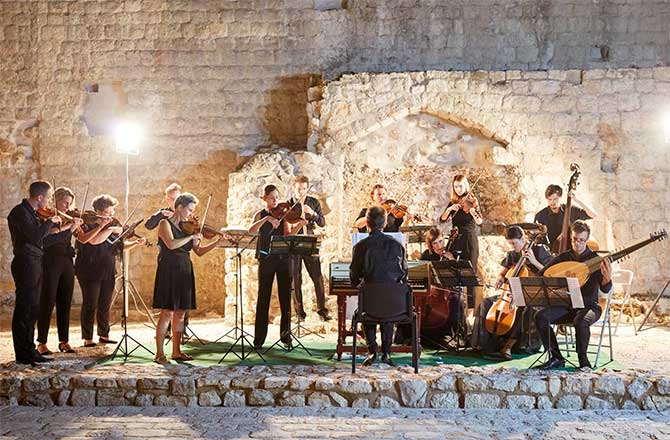 The Korkyra Baroque Festival was established in 2012 in order to promote local and international music and cultural heritage.
KORKYRA BAROQUE FESTIVAL
IN KORČULA
The unquestionable cultural and touristic success of the Korkyra Baroque Festival is founded on a superior artistic musical offer, which has been drawing tourists from around the world for several years now and has enriched the tourist cultural offer of the island of Korčula, the peninsula of Pelješac and Dubrovnik.
Concerts promote the churches of Korčula as cultural monuments, but also the unique cultural history of the entire County of Dubrovnik-Neretva.
programme
it's an amazing island out there
go explore
Immerse yourself in Korčula's narrow walkways and discover adorned palaces and elegant houses; while in the evening, follow the fading light to reveal a glorious Adriatic sunset.
explore