PROJEKT: 'REVITALIZACIJA OBRAMBENIH UTVRDA GRADA KORČULE'
Europska unija – Zajedno do EU fondova
Projekt je sufinancirala Europska unija iz Europskog fonda za regionalni razvoj - OP Konkurentnost i kohezija
---


Korčula is a historic fortified town on the protected east coast of the island of Korčula. The old city is surrounded by walls, and the streets are arranged in a herringbone pattern allowing free circulation of air but protecting against strong winds.
---
ŽRNOVSKA BANJA AND MEDVINJAK are places situated on a steep slopes overlooking the sea and are part of Žrnovo.
KNEŽE - In the attractive bay with several smaller pebble beaches and a few taverns there are many apartments, rooms and houses for renting.
RAČIŠĆE - Enterprising men and women from Račišće quickly accepted the 'maritime' way of life.
Not far from Čara, a bay of ZAVALATICA was developed to export the products in earlier times and today offers quality private accommodation. Nearby Žitna and Čavića luka pebble beaches are an excellent choice for families.
---

ŽRNOVO is remarquably picturesque with its four hamlets Brdo, Prvo selo, Kampuš, Postrana.
PUPNAT - Numerous ancient single-story houses covered by stone slabs are preserved, especially sheep and goat houses southwest of the village.
ČARA - The best known product of Čara, besides extra quality olive oil, is the famous white wine Pošip.
---
Korčula enchants the senses with its timeless beauty and casts an everlasting spell of wonder on those who tread upon its ancient stone.
The Moreška sword dance in Korčula town, as well as the sword dances of Kumpanija and Moštra in Čara, Pupnat and Žrnovo are as much rooted in the history and soul of the island, as are the brotherhoods with bind the community.
Immerse yourself in Korčula's narrow walkways and discover adorned palaces and elegant houses; while in the evening, follow the fading light to reveal a glorious Adriatic sunset.

INFORMATION ON TRAVEL
TO CROATIA
AND ISLAND KORČULA
EU citizens, as well as non-EU citizens, who have either recovered or been vaccinated or have a negative PCR or EU-approved antigen test, will be able to enter Croatia for tourist reasons. Detailed information on: Details
---
Platform Re-open EU offers numerous useful information on borders, transport, travel, restrictions and security measures in the EU member states: reopen.europa.eu
---
Please find an informative leaflet for the guests addressing procedures in case of suspected COVID-19. Both leaflets are in Croatian and English languages.
Leaflet
Leaflet in english
Leaflet in croatian
---
EVENTS PREPARED JUST FOR YOU
DRAGI IZNAJMLJIVAČI,
Ministarstvo turizma i sporta uputilo je dopis turističkim zajednicama kako bi prikupili podatke o zainteresiranim osobama / iznajmljivačima za cijepljenje.
Zaprimljeni podatci će se dostaviti nadležnom županijskom zavodu za javno zdravstvo koji će u kratkom vremenu izraditi plan cijepljenja i organizirati cijepljenje na zajedničkim punktovima za cijepljenje opće populacije ili na neki drugi prikladan način o čemu će iznajmljivači biti pravodobno obaviješteni.
Termini cijepljena ovisiti će isključivo o prioritetima koje određuje Hrvatski zavod za javno zdravstvo te nadležni lokalni i područni zavodi za javno zdravstvo i institucije koje provode cijepljenje, dok će mogućnost odabira određene vrste cjepiva ovisiti o dostupnosti cjepiva na određenoj lokaciji u trenutku cijepljenja.
Napominjemo ovim putem da je spomenuto prioritetno cijepljenje dobrovoljno i odnosi se samo na privatne iznajmljivače na koje glasi rješenje kojim se pružaju usluge u domaćinstvu.
Ako se želite prijaviti za prioritetno cijepljenje, molimo dostavite nam, najkasnije do srijede 05. Svibnja 2020. godine do 12:00 sati, isključivo putem e-pošte: info@visitkorcula.eu i/ili milijana@visitkorcula.eu
sljedeće informacije:
• Ime i prezime
• Datum rođenja
• OIB
• Adresa prebivališta
• Broj mobitela
• Adresa e-pošte
Uz prioritetnu listu privatnih iznajmljivača na koje glasi Rješenje, TZG Korčule vodit će i drugu listu osoba koje su uključene u rad s turistima. Prilikom eventualne prijave dodatnih osoba koje su uključene u rad s turistima, molimo da za te osobe dostavite samo ime i prezime, bez dodatnih osobnih informacija.
Napominjemo da se navedeni podaci prikupljaju isključivo za ptrebe slanja Zavodu za javno zdravstvo DNŽ sukladno odredbama GDPR-a te se za ostale primjene neće i ne mogu koristiti.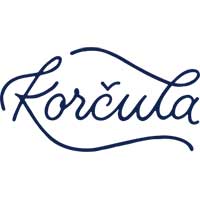 SPORAZUM
o projektnom udruživanju turističkih zajednica
Turističke zajednice otoka Korčule prve su turističke zajednice na području Dubrovačko-neretvanske županije potpisale Sporazum o projektnom udruživanju turističkih zajednica te dobile od Ministarstva turizma i sporta Suglasnost za udruživanje. Turističke zajednice otoka Korčule potpisivanjem Sporazuma ostvaruju pravo na raspodjelu 30% sredstva iz Fonda za udružene turističke zajednice.
Suradnja Turističke zajednice Grada Korčule i Turističkih zajednica općina Vele Luke, Blata, Smokvice i Lumbarde, prema načelu destinacijskog manadžmenta, podrazumijeva koordinaciju aktivnosti turističkih dionika u cilju stvaranja integriranog i konkurentskog turističkog proizvoda.
Realizacija planiranih aktivnosti doprinjet će prepoznavanju otoka Korčule kao jedinstvene destinacije. Sporazumna suradnja predviđena je na neograničeno vrijeme kroz provedbu marketinških aktivosti brendiranja destinacije, kreiranja vizualnog identiteta i slogana otoka Korčule, opremanje biciklističkih i pješačkih ruta otoka Korčule, edukaciju za specijalizirane vodiče aktivnog turizma, razvoja vinske ceste i ceste maslinovog ulja, projekte razvoja kulturnog i gastro proizvoda i prepoznatljivih manifestacija te druge aktivnosti.
Foto: Maja Šain
Ovdje možete preuzeti Sporazum
JAVNI POZIV
za radnu skupinu za razvoj biciklističkog/ pješačkog turizma
Turistička zajednica Grada Korčule poziva sve zainteresirane fizičke i pravne osobe (turističke agencije, smještajni objekti, ugostiteljski objekti, sportski objekti, sportske udruge i dr.) s područja Grada Korčule na iskazivanje interesa za sudjelovanje u radnoj skupini za razvoj biciklističkog/pješačkog turizma.
Javni poziv :: Prijavnica
With an aim to promote and support initiatives for design and production of local souvenirs and products, Town of Korčula Tourist Board had published a Public call for application of products to become Town of Korčula souvenirs in the year 2020. This public call was opened for all the producers registered or with registration at the territory of Republic of Croatia.
The project aim was to certify the souvenirs that meet the set criteria.
The souvenirs had to present the continuity of artistic, cultural, historical and traditional heritage of Town and island of Korčula. The souvenirs had to present Korčula material, intangible and natural heritage.
The selected souvenirs cover 5 categories and will be promoted by Korcula Tourist Board web site and other online channels. The intention is to continue with public calls in coming years, thus continue to encourage production of souvenirs on the island of Korčula.
Therefore, we call all the souvenir shops in Town Korčula to express interest in including certified Korcula souvenirs in their assortment. The souvenir shops that offer the certified Korčula souvenirs will also be promoted through Tourist Board online channels.
If you are interested in such a co-operation, please contact Korčula Tourist Board where you will also be able to see the selected souvenirs.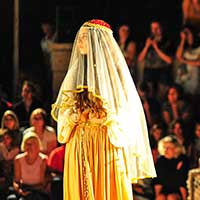 Moreška sword dance
June & September: Thursdays at 9.00 pm
July & August: Mondays & Thursdays at 9.00 pm
summer cinema, Korčula
'The folkloric battle is part of Korčula's identity and a symbol of Korčula struggle for freedom through the centuries.'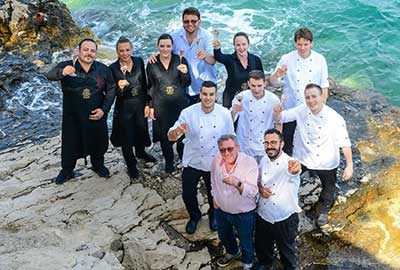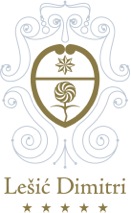 LESIC DIMITRI PALACE RESTAURANT
'LD TERRACE'
LED BY THE CHEF MARKO GAJSKI
HAS BEEN AWARDED
ONE MICHELIN GUIDE STAR

Konoba Mate and Filippi Restaurant this year continue to be on the list of recommended restaurants.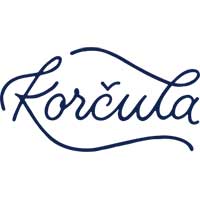 Zvonko Letica
PRVO STOLJEĆE I PO
KORČULANSKOG TURIZMA
Knjigu predstavlja Aljoša Milat
September 27, Centar za kuturu 19:00, Korčula
Marco Polo Challenge will include the entire island of Korčula.
MARCO POLO CHALLENGE
IN KORČULA
18 to 20 September 2020
Korčula Island, Croatia
Marco Polo Challenge is jointly organized by Triathlon club Split, Korčula Tourist Board and Town of Korčula in co-operation with Vela Luka and Smokvica municipalities and their tourist boards. Marco Polo Challenge will include the entire island of Korčula. Korčula has ideal conditions for all types of active tourism and outdoor sports. The Island of Korčula with numerous cycling and walking routes and ideal conditions for all the water sports is an ideal destination for all lovers of active tourism and outdoor sports.
Therefore, start your triathlon season on the most beautiful island on the Adriatic.
web site
Twenty-two years ago (1997) this festival was initiated to include for the first time, all sword dance groups of the island.
SWORD DANCE FESTIVAL
IN KORČULA
next festival
June 12th 2020
A primary goal was to preserve the island's unique traditional and historical heritage of sword dancing. Under the leadership of Mihajlo Grgić, President of the Tourist Board of Korčula, with Stanka Kraljević, Director of the tourist office, the island-wide festival was established along with the artistic management by Dr. Goran Oreb.
His prior island dance experiences along with his theatrical choreographic knowledge created the first spectacular scenario with village sword dance groups entering the city accompanied by their bagpipers and drummers.
programme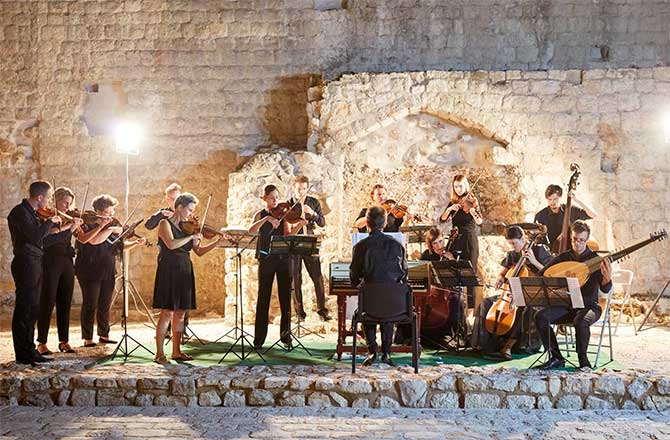 The Korkyra Baroque Festival was established in 2012 in order to promote local and international music and cultural heritage.
KORKYRA BAROQUE FESTIVAL
IN KORČULA
The unquestionable cultural and touristic success of the Korkyra Baroque Festival is founded on a superior artistic musical offer, which has been drawing tourists from around the world for several years now and has enriched the tourist cultural offer of the island of Korčula, the peninsula of Pelješac and Dubrovnik.
Concerts promote the churches of Korčula as cultural monuments, but also the unique cultural history of the entire County of Dubrovnik-Neretva.
programme
it's an amazing island out there
go explore
Immerse yourself in Korčula's narrow walkways and discover adorned palaces and elegant houses; while in the evening, follow the fading light to reveal a glorious Adriatic sunset.
explore