PROJEKT: 'REVITALIZACIJA OBRAMBENIH UTVRDA GRADA KORČULE'
Europska unija – Zajedno do EU fondova
Projekt je sufinancirala Europska unija iz Europskog fonda za regionalni razvoj - OP Konkurentnost i kohezija
---


Korčula is a historic fortified town on the protected east coast of the island of Korčula. The old city is surrounded by walls, and the streets are arranged in a herringbone pattern allowing free circulation of air but protecting against strong winds.
---
ŽRNOVSKA BANJA AND MEDVINJAK are places situated on a steep slopes overlooking the sea and are part of Žrnovo.
KNEŽE - In the attractive bay with several smaller pebble beaches and a few taverns there are many apartments, rooms and houses for renting.
RAČIŠĆE - Enterprising men and women from Račišće quickly accepted the 'maritime' way of life.
Not far from Čara, a bay of ZAVALATICA was developed to export the products in earlier times and today offers quality private accommodation. Nearby Žitna and Čavića luka pebble beaches are an excellent choice for families.
---

ŽRNOVO is remarquably picturesque with its four hamlets Brdo, Prvo selo, Kampuš, Postrana.
PUPNAT - Numerous ancient single-story houses covered by stone slabs are preserved, especially sheep and goat houses southwest of the village.
ČARA - The best known product of Čara, besides extra quality olive oil, is the famous white wine Pošip.
---
welcome to the officail website of
korčula tourist board
Korčula enchants the senses with its timeless beauty and casts an everlasting spell of wonder on those who tread upon its ancient stone.
The Moreška sword dance in Korčula town, as well as the sword dances of Kumpanija and Moštra in Čara, Pupnat and Žrnovo are as much rooted in the history and soul of the island, as are the brotherhoods with bind the community.
Immerse yourself in Korčula's narrow walkways and discover adorned palaces and elegant houses; while in the evening, follow the fading light to reveal a glorious Adriatic sunset.


EXPLORE CROATIA MOBILE APP
VISION ONE KORČULA MOBILE APP
EVENTS PREPARED JUST FOR YOU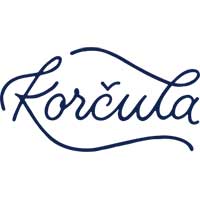 CAMINO KORČULA WEEKEND
1.12.-3.12.2023.
Hiking Tour
Leaflet

MARTINOVO LITO
a capella group festival
25.11.2023. at 7.30 pm
Korčula Town
Leaflet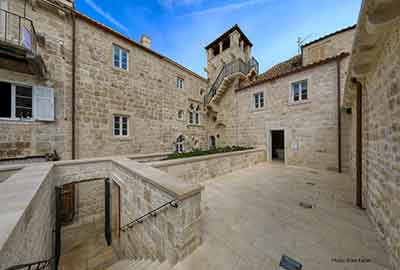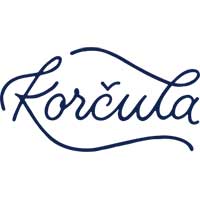 Grand Opening
Marco Polo Interpretation Center
Korčula
28.07.2023. at 10 AM
Free entrance on July 28th from 9 AM to 9 PM

Price list
Leaflet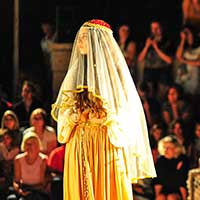 Moreška sword dance
June & September: Thursdays at 9.00 pm
July & August: Mondays & Thursdays at 9.00 pm
summer cinema, Korčula
'The folkloric battle is part of Korčula's identity and a symbol of Korčula struggle for freedom through the centuries.'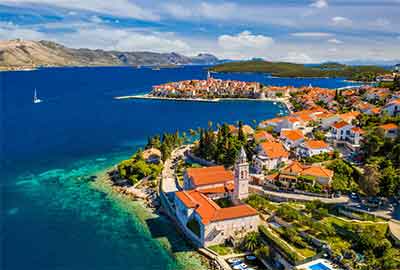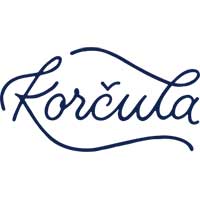 Croatia's most beautiful seaside destinations to visit this summer

Article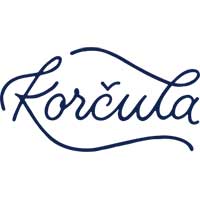 WHERE TO GO IN CROATIA
11 secret spots the locals love
Secret spots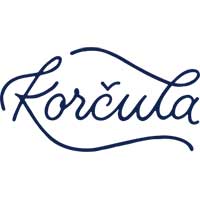 DALMATIA NAMED ONE OF THE WORLD'S 15 BEST HONEYMOON DESTINATIONS IN 2022
Croatia is a honeymooner's dream destination. There are beautiful sights to see, amazing panoramic views, lots of great food, and it's basically just a relaxing place to visit. Spend a few days in different cities along the coast, such as Hvar, Dubrovnik and the islands of Vis and Korcula – Big 7 Travel wrote.
Croatia is a honeymooner's dream destination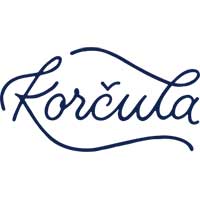 ARCHITECTURAL WORKSHOP CENTER D.O.O.
awarded the BigSEE award for the interior design project of the City Museum of Korcula
More


CNN TRAVEL
Europe's most beautiful towns
CNN Travel lists Korčula as one of the most beautiful small towns in Europe
READ ARTICLE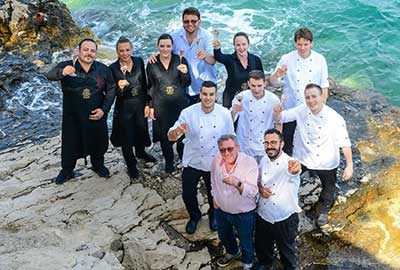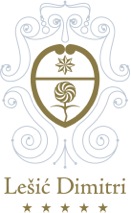 LESIC DIMITRI PALACE RESTAURANT
'LD TERRACE'
LED BY THE CHEF MARKO GAJSKI
HAS BEEN AWARDED
ONE MICHELIN GUIDE STAR

Konoba Mate and Filippi Restaurant this year continue to be on the list of recommended restaurants.
KORČULA SWORD DANCE FESTIVAL
September
Trg pomirenja square, Kumpanija, Moštra and Moreška performance
Korčula Sword Dance Festival is an unique event in which eight island sword dance groups perform across the island, during the summer. Sword dance Kumpanjija is performed in villages of Čara, Pupnat, Smokvica, Blato and Vela Luka while Moštra is performed in Žrnovo. Moreška is performed only in Korčula town.
Moreška and Kumpanije, from Korčula island, are protected as intangible heritage of Republic of Croatia.
programme
Marco Polo Challenge will include the entire island of Korčula.
KORCULA TRIATHLON
MARCO POLO CHALLENGE
21 to 23 April 2023
Korčula Island, Croatia
Korčula triathlon – Marco Polo Challenge, an international triathlon competition that includes middle distance triathlon and spring triathlon. The attractive middle distance triathlon route includes: 1,9 km of swim in the Korčula town centre, 90 km of bike covering the entire island: Korčula – Vela Luka – Smokvica – Korčula, 21 km run, Korčula – Račišće – Korčula.
This year, for the first time, the event will include a race through the streets of the old town Korčula.
web site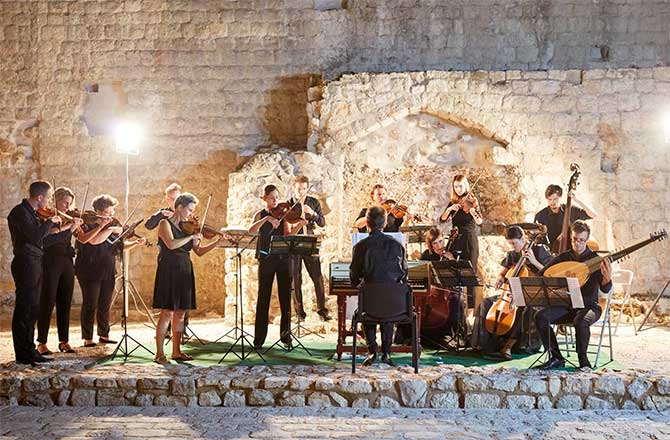 The Korkyra Baroque Festival was established in 2012.
KORKYRA BAROQUE FESTIVAL
IN KORČULA
01.-17. September
Korčula
The Korkyra Baroque Festival was established in 2012. in order to promote local and international music and cultural heritage.
Magical concert evenings and Korčula's impressive culture monuments create a unique synergy and the Korkyra Baroque Festival has gained the reputation of a must-attend event on the global music scene.
more
programme
it's an amazing island out there
go explore
Immerse yourself in Korčula's narrow walkways and discover adorned palaces and elegant houses; while in the evening, follow the fading light to reveal a glorious Adriatic sunset.
explore